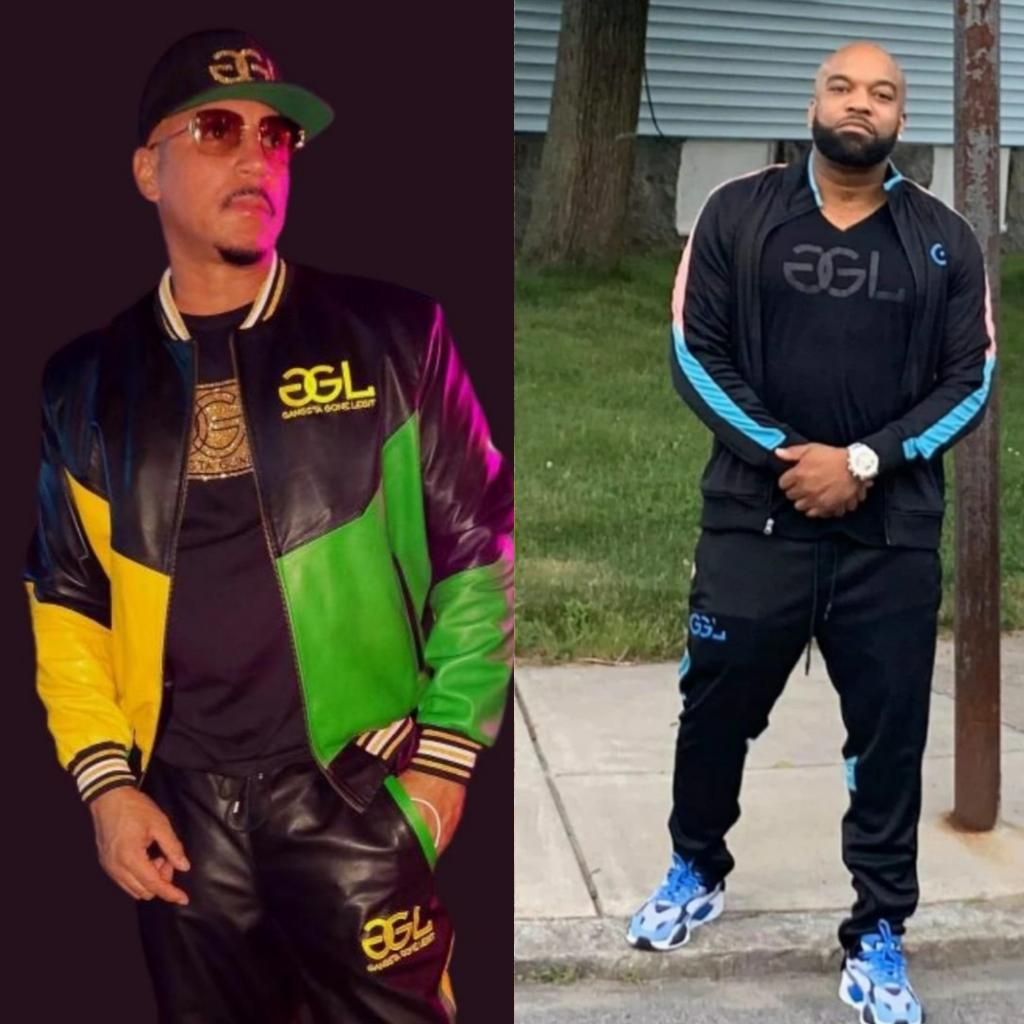 Gangsta Gone Legit
Gangsta Gone Legit (GGL) was founded in 2018 by Hakeim "Hood2Hills" Fontes and Belnel Mike. Gangsta Gone Legit is not just another clothing brand, its a lifestyle that represents change. GGL is thrilled to announce the launch of our latest collection, a reflection of our mission to empower individuals. This season, we've taken things to the next level with bold designs and innovative materials, creating a line that is both stylish and empowering.
Shop Gangsta Gone Legit Today
At Gangsta Gone Legit (GGL), our mission is to shift the narratives about the streets and represent a positive change. We are more than just a clothing brand - We are a lifestyle movement that empowers individuals to break free from negative stereotypes and embrace a new way of living. Our mission is to save our young brothers lives, by giving them the real knowledge about these streets. Through our innovative designs, supportive community, and commitment to giving back, we are dedicated to creating a brighter future for young people in our communities. Join us on our mission to inspire change and redefine what it means to be "Gangsta Gone Legit."
Clothing

GGL offers a wide range of clothing and apparel items that are designed to inspire and empower individuals. From bold graphic tees to statement outerwear, every piece is made with the highest quality materials and reflects the GGL message of authenticity and self-expression.

Style

From our stylish streetwear to our comfortable activewear, each piece in our collection is crafted with care and attention to detail. We believe that clothing should not only look great, but also feel great to wear. That's why we use only the finest materials and the latest manufacturing techniques to create high-quality apparel that is both stylish and comfortable.

Service

At GGL, we believe in the power of community and support. That's why we provide a platform for individuals to connect, share their stories, and be a part of something greater. Whether it's through our online forums or in-person events, our customers always have a place to belong and feel supported.
Regular price
From $75.00 USD
Regular price
Sale price
From $75.00 USD
Unit price
per